Welcome to St. Francis Veterinary Clinic
We treat your pets like our own!
Our Pet Annual Wellness Plans (PAW Plans) provides you with proactive care for your dog or cat at a discounted price. Visit our Annual Wellness Plans page to find out how signing up for a dog or cat wellness plan, can help keep your furry family member healthy and thriving.
St. Francis Veterinary Clinic, located just north of St. Francis, Minnesota on Highway 47, is a full-service companion animal hospital. We specialize in the treatment of your canine and feline pet companions, as well as pocket pets. Here at St. Francis, we understand the importance of treating your pets with compassion and understanding, and will work to educate you throughout the treatment process. Dr. Tracey Thomas' experienced team of skilled veterinarians and staff looks forward to welcoming you at our pet hospital.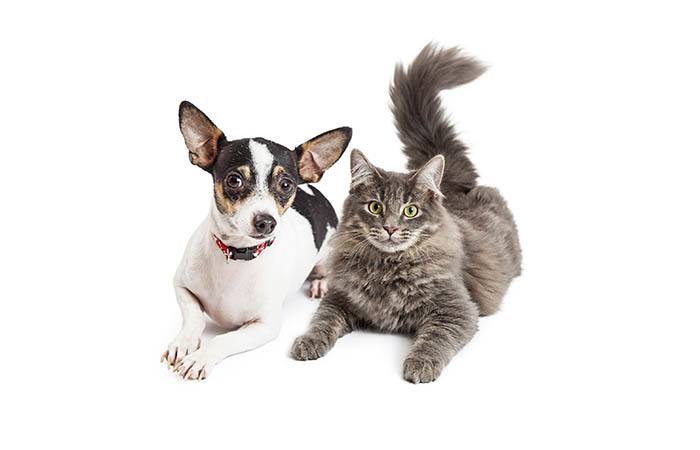 Our Services
We are passionate about working with animals, which is why we take great care to ensure that we provide your pet companions with the most current veterinary techniques and medical advancements. We offer surgical care including spays & neuters, medical care including emergency care, and dental care for dogs, cats and most other small animal pets.
St. Francis is committed to providing quality veterinary care throughout the life of your pet, offering a full veterinary laboratory, a pet pharmacy, and tick and flea control. We provide additional services such as spay and neutering, and microchipping. For convenience, we offer early morning drop-offs Monday through Friday beginning at 7:15 a.m. for animals scheduled for surgery.
Stay Connected with St. Francis Veterinary Clinic
If you are interested in scheduling your pet an appointment with us, please feel free to call the number listed above or request an appointment online. Be sure to check out our promotions and online specials for new clients! Our veterinarians and trained staff look forward to caring for your pet companions and will work to ensure you and your pets are comfortable while in our care.